About Us
Brotherton and Co Accountants has been established in Redditch for the last 10 years, we are based within a 10 minute walking distance from the Redditch Town Centre, and have free parking facilities for our clients.
We honestly believe we are what a lot of businesses are looking for…A practice that isn't too large that you lose the personal approach but not too small so you are reliant on only one person and don't get the advice you need. We have a wide breadth of knowledge and years of experience working in accounting, tax and business and are happy to talk to potential clients and give them an insight on who we are and how we approach working with our clients. Come and have a coffee with us to see for yourself.
Our buildings comprise of a main office, other separate offices and a board room where client's meetings are held in a comfortable and confidential environment.
The offices are protected by the latest security technology and security systems and all measures to protect client's information are in place so you can be confident of data protection within the practice.
Our main focus as a practice, is to provide a high level of customer service and our procedures and systems reflect that approach.
We are aware that in the current business climate, businesses are looking at all business costs, including accountancy costs and we hope as a practice we can save you some money in this area as well as provide you with an exceptional service.
The practice invests in the very best practice management systems and all client work is logged onto our workflow systems. This ultimately ensures all your jobs are completed in a timely and efficient manner and you can be assured that we will be talking to you well in advance of any deadlines, giving you assurance that all work is carried out as you would expect from a practice that focuses on quality.
Meet the Team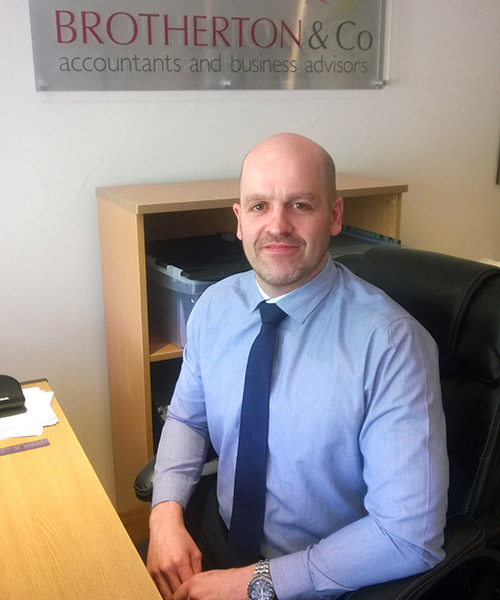 John Brotherton ACMA CGMA ATT
John has worked in practice for many years and has worked with many business owners in all sectors to help them grow and develop their business. He understands the effort that owners put in to make their businesses a success and works hard to provide that support and information that will help the business move forward.
'We see ourselves as our clients business partner and tax partner as well as their accountant. In this ever changing business environment it is really important to have someone to bounce ideas off and get a differing perspective and that is always what we try to achieve. As well as this we are aware that ensuring you are as tax efficient as you can be, is a key role in our duties as your accountants'.
On a personal note, John is a keen squash player and enjoys training. He is a long suffering football fan of a local team (not mentioning any names) . He attends many tax lectures and conferences and has lectured accountancy in his spare time.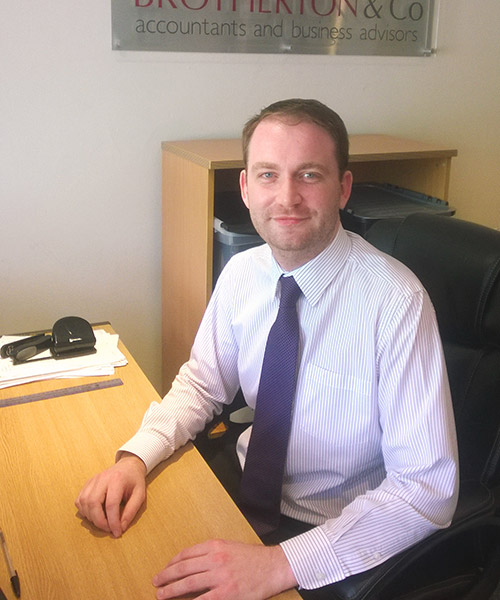 Ricky Clarke MAAT
Ricky is a part of the Brotherton team and focuses on accounts production and year-end work for all types of client within the firm.
'We focus our efforts on communicating with our clients, so we can offer them the individual service that they need, while being approachable so that they can ask us any questions.'
Ricky is a sporting enthusiast in his spare time, regularly playing squash and golf, as well as being a member of his local darts team. Among his personal achievements he ranks beating Eric Bristow in a leg of darts at a charity event as the top of the list. Throughout the year he also attends many seminars offered by his accounting institute, keeping up to date with current legislation and further enhancing his knowledge.
Eleanor Rogers
Ellie is another key member of the team at Brotherton's. She heads up the Payroll Department and works closely with clients to ensure they have everything they need.
Ellie also works in the practice management department and deals with HMRC on a regular basis, on all matters.
Ellie deals with compliance work and prepares HMRC submissions and monitors our CIS clients and Vat clients.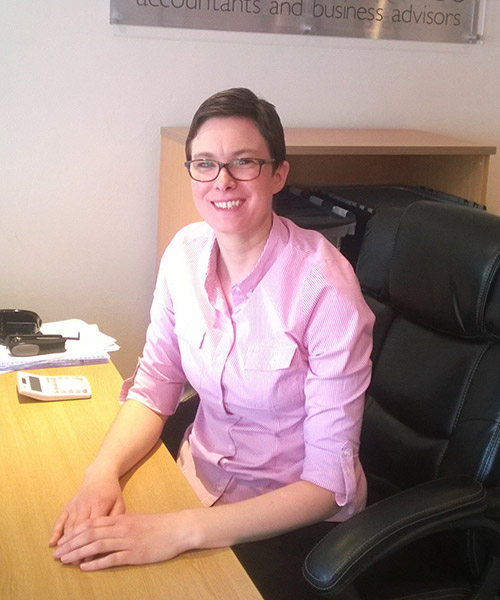 Nancy Powell MAAT
Nancy started working with Brotherton Accountants whilst she was studying for her Accountancy AAT qualification. She is now working towards her ACCA having qualified.
Nancy is a keen photographer and enjoys walking and keeping fit.
She attends many of her institute meetings and conferences and is currently working towards her further qualifications.
Nancy works in the yearend preparation section of the business and works with many of the SME businesses.
Vesma Silina
Vesma started working with Brotherton Accountants in 2014 she is studying for her Accountancy AAT qualification.
Vesma speaks three languages, is a keen photographer and cook.
She is currently in the final stages of her AAT qualifications. Vesma works in our payroll department and accounts department.