About Us
Brotherton and Co Accountants has been established in Redditch for the last 10 years, we are based within a 10 minute walking distance from the Redditch Town Centre, and have free parking facilities for our clients.
We honestly believe we are what a lot of businesses are looking for…A practice that isn't too large that you lose the personal approach but not too small so you are reliant on only one person and don't get the advice you need. We have a wide breadth of knowledge and years of experience working in accounting, tax and business and are happy to talk to potential clients and give them an insight on who we are and how we approach working with our clients. Come and have a coffee with us to see for yourself.
Our buildings comprise of a main office, other separate offices and a board room where client's meetings are held in a comfortable and confidential environment.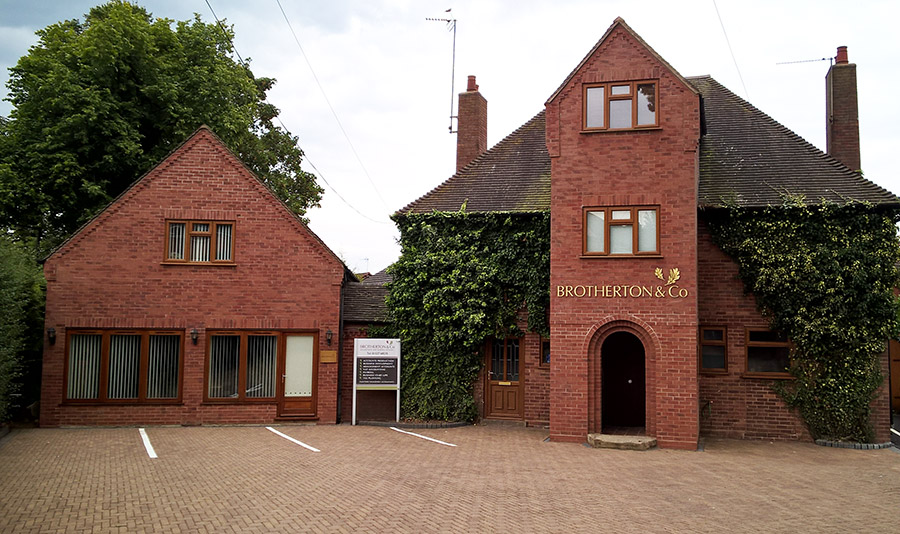 The offices are protected by the latest security technology and security systems and all measures to protect client's information are in place so you can be confident of data protection within the practice.
Our main focus as a practice, is to provide a high level of customer service and our procedures and systems reflect that approach.
We are aware that in the current business climate, businesses are looking at all business costs, including accountancy costs and we hope as a practice we can save you some money in this area as well as provide you with an exceptional service.
The practice invests in the very best practice management systems and all client work is logged onto our workflow systems. This ultimately ensures all your jobs are completed in a timely and efficient manner and you can be assured that we will be talking to you well in advance of any deadlines, giving you assurance that all work is carried out as you would expect from a practice that focuses on quality.